Team RFI  -  Thank you for supporting Team RFI over $5,000 was raised.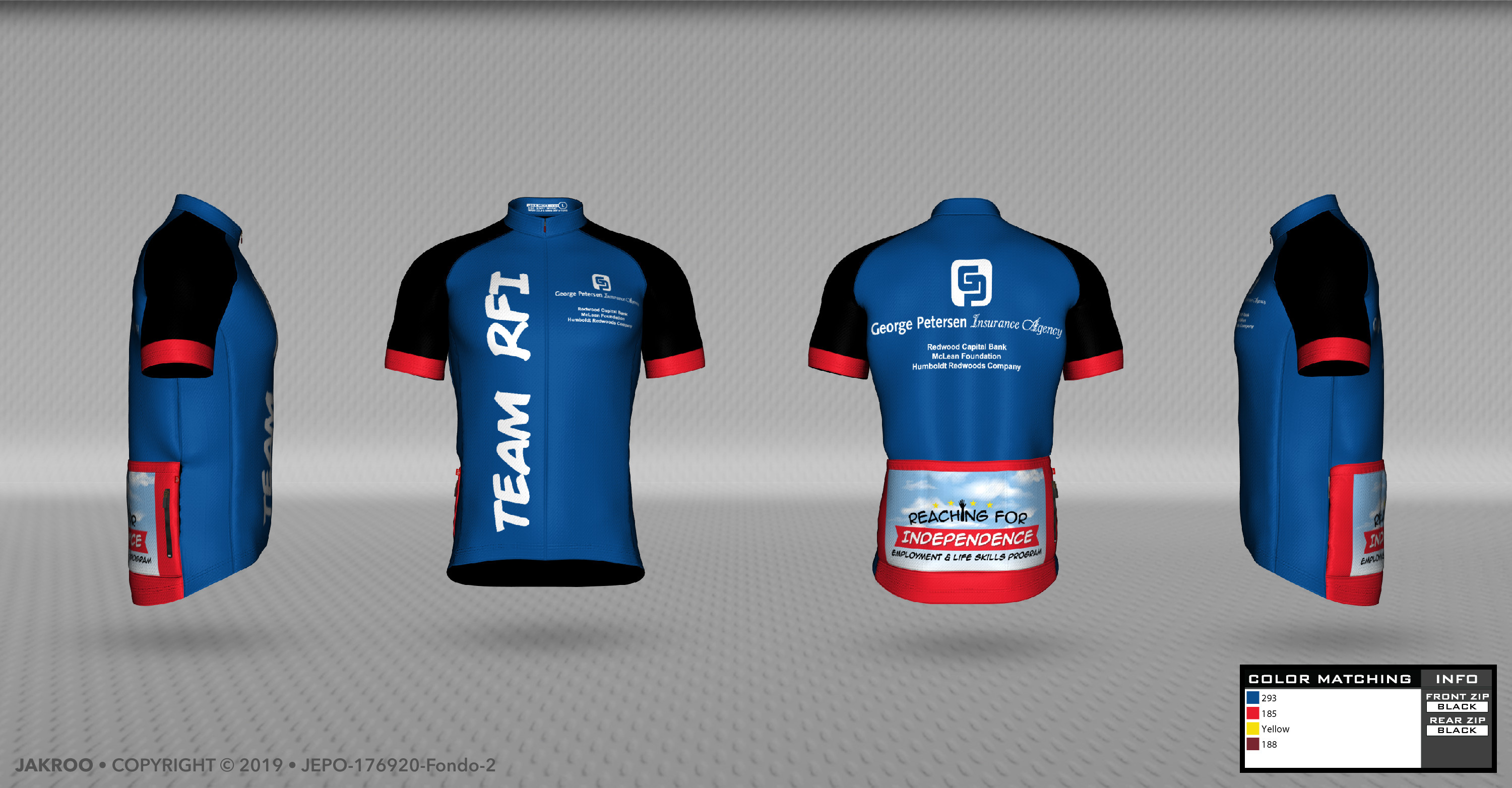 Support Team RFI as they participate in the Tour of the Unknown Coast cycling events on June 8th, 2019 to help raise money to support Reaching For Independence. RFI staff and friends will challenge themselves to pedal longer and farther than they ever thought possible! RFI Executive Director Jeff Pockett has committed to completing 100 miles, why not join him?
Sign up as a member of Team RFI and participate in the 8 mile, 22 mile, 50 mile, 100 kilometer, 100 mile Avenue of the Giants ride, or the "Toughest Century in California," the 100 mile Tour of the Unknown Coast. All donations are tax-deductible and will go to benefit the programs and services of Reaching For Independence, Inc., a day program for adults with developmental disabilities and autism serving 56 clients in Humboldt and Del Norte Counties.
Donations can be made online at
www.crowdrise.com/teamrfi or by mail at Reaching For Independence, 609 14th Street. Fortuna, CA 95540. All donations are tax-deductible.
Team RFI members must register for the ride at
www.tuccycle.org,
Fundraising incentive: All team members who raise over $200 will get a custom Team RFI cycling jersey.
Team RFI Business Sponsors:
Redwood Capital Bank
McLean Foundation
Humboldt Redwoods Company